For this edition of the newsletter, we interview Chris Owen, Kate Kelly and Eric Hanson, all experts in Vermont wildlife, about how wake boats affect their environment, and what might be done about it.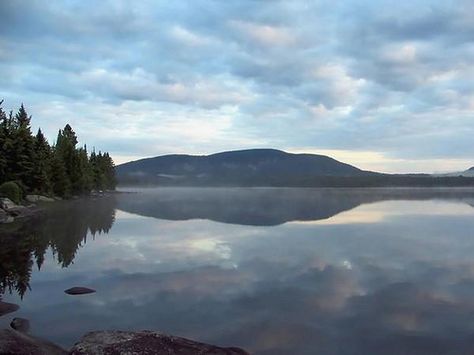 Chris Owen
Chris, tell us about your experience.
For 32 years I have served as a Volunteer Lay Monitor for the Agency of Natural Resources. I own a camp on Holland Pond in the Northeast Kingdom. I am part of the Vermont Native Fish Coalition.
Tell us about wildlife on our lakes and ponds.
A lake's shallow littoral zone is the nursery for all that lives in the waterbody. Entire food chains reside here. This underwater life is a delicate balance refined by the millennia of evolution. Plant and animal life depends on stable conditions in the sediments of marly lake bottoms. These sediments also trap concentrations of nutrients, which, when disturbed, produce pollution by elevating the levels of phosphorus, nitrogen, and other minerals.
How do wake boats affect this?
I want to spotlight the disruption to plant and animal life caused by wake boats. A wake boat is an eggbeater in shallow water with its downward thrusting propeller, disturbing the plants and animals that dwell there. They stir up long-dormant sediments laden with nutrients that cause algae blooms. They degrade water quality.
What advice do you have for the Agency of Natural Resources?
Protection of our lakes and the life in them should be the Agency's foremost priority. Rising nutrient levels in Vermont lakes and ponds are already a problem known to the Agency. It is spending millions annually to keep water clean. Wake boats contradict these very efforts. They violate Vermont's anti-degradation policy. They upend the Agency's clean water initiatives. They transport invasive plants and animals. We can protect water quality with a rule with the 1,000-foot Safety Zone from shore.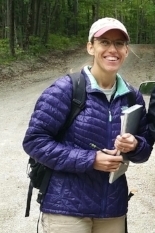 Kate Kelly
Kate, tell us about your background.
I am a herpetologist and conservation biologist with a Master's in Wildlife Science. I am the chair of the Hinesburg Conservation Commission, and the Program Manager for the Lewis Creek Association. My family has had a camp on Lake Iroquois in Hinesburg for several decades.
What do you think of the rule on wakeboats being proposed by the Department of Environmental Conservation?
I support the proposed rule, but feel that DEC should make it stronger. I think the addition of the home lake rule is an important step to limiting the spread of aquatic invasive species. In reviewing the recent study by the St. Anthony Falls Laboratory in Minnesota, I noted that for the maximum wave power of some wakeboats to match that of non-wakeboats operating 200 feet from shore, a distance of at least 600 feet is required. I feel strongly that this distance, 600 ft, should be the minimum considered under this rule. SAFL study does not support the 500 ft as currently proposed by DEC.
In what way is a 500-foot distance inadequate?
Knowing the limitations of the SAFL study (where 600 feet was the maximum distance studied, with one boat at a time), I'd strongly recommend that DEC consider supporting the petitioners' original 1000 foot recommendation. Seeing first-hand the impacts that "regular" motorboat waves can have on shoreline erosion, and knowing the impacts that humans have on our lakes and ponds and their wildlife, it is critical that we take these steps to protect our native wildlife and water quality.
How do wakeboats affect our lake shorelines?
The larger wave action that results from wakeboats will only encourage more landowners to harden their shorelines, further limiting natural shorelines for our wildlife. These natural shorelines often provide emergent vegetation for amphibians to attach their eggs to, habitat for tadpoles as they grow, and areas where female turtles can emerge from the water to lay their eggs. In summary, I support the proposed rule, but feel that the minimum distance from shore should be increased.

Eric Hanson
Next, we talked with Eric Hanson. Since 1998, Eric has been the biologist for the Vermont Loon Conservation Project, a joint effort between Vermont Center for Ecostudies and the Vermont Fish and Wildlife Department. He has conducted research on the Common Loon since 1992. Recently, Eric has now shifted his focus to loon conservation, including educational programs, management efforts to promote breeding loons, and studies on potential threats to loons.
Tell us, Eric, about loons on our lakes.
Loon nests are two to eight inches above the water line, making them vulnerable to flooding. Loons usually nest in wind-protected areas on islands and in marshes, but there are at least 13 pairs that that nest on exposed shorelines on Island Pond, Lake Parker, Lake Sunset, Lake Dunmore, Molly's Falls Reservoir, Fairfield Pond, Echo Lake, Great Averill Pond, Little Averill, Holland Pond, Caspian Lake, and Harveys Lake.
How could wake boats affect these loons?
I am especially concerned about the ability of a well-intentioned boat driver to stay 500 feet from shore within an unmarked allowable zone, especially in areas under 100 acres. Turning the vessel around repeatedly while focused on the person behind the boat, a wake surfer could unintentionally end up 300 to 400 feet from shore. Waves created 300 to 400 feet from shore could produce waves in excess of eight to ten inches. This definitely will contribute to more erosion sedimentation, turbidity, decrease water quality, and — especially of concern — the disruption of fish and insect habitat in the littoral zone, which affects loons. There's also the possibility of prop wash disturbing our loon nests when a boat gets that close.
How far should wake boats stay away from loon nests?
Even at 500 feet the impact of the wave force of a wake boat is estimated to be the equivalent of standard motorboat at less than 50 feet. A 1000-foot buffer would reduce this problem significantly. For example, even if a boat accidentally ends up 600 to 700 feet from shore, the impact is much lower compared to the boater who accidentally ends up 350 feet from shore.
How else might we diminish the effects of wakeboats on wildlife?
Another solution would be not to allow wake boats on lakes under 500 to 800 acres. On larger lakes there's much more room to maneuver and stay the appropriate distance away. There is the possibility to consider wake boat usage only after loon nesting is completed, especially on the smaller lakes. That date would be around July 15th.
Is the 500-foot offset proposed in the DEC's draft rule adequate to protect wildlife?
The 500-foot buffer is a compromise, and we need to realize there will be a negative impact on the ecology. We'll see impacts from increased wave action even at that distance. With all the challenges facing our lakes. It is important to prevent further degradation with this new recreational activity. Loons and fish do not have a choice, we do.
Do you have a lake wake story that you are willing to share? Let us know, and we'll help you develop it. Write to info@responsiblewakes.org.